Villamar's Dan Schuetze featured in Boulevard Magazine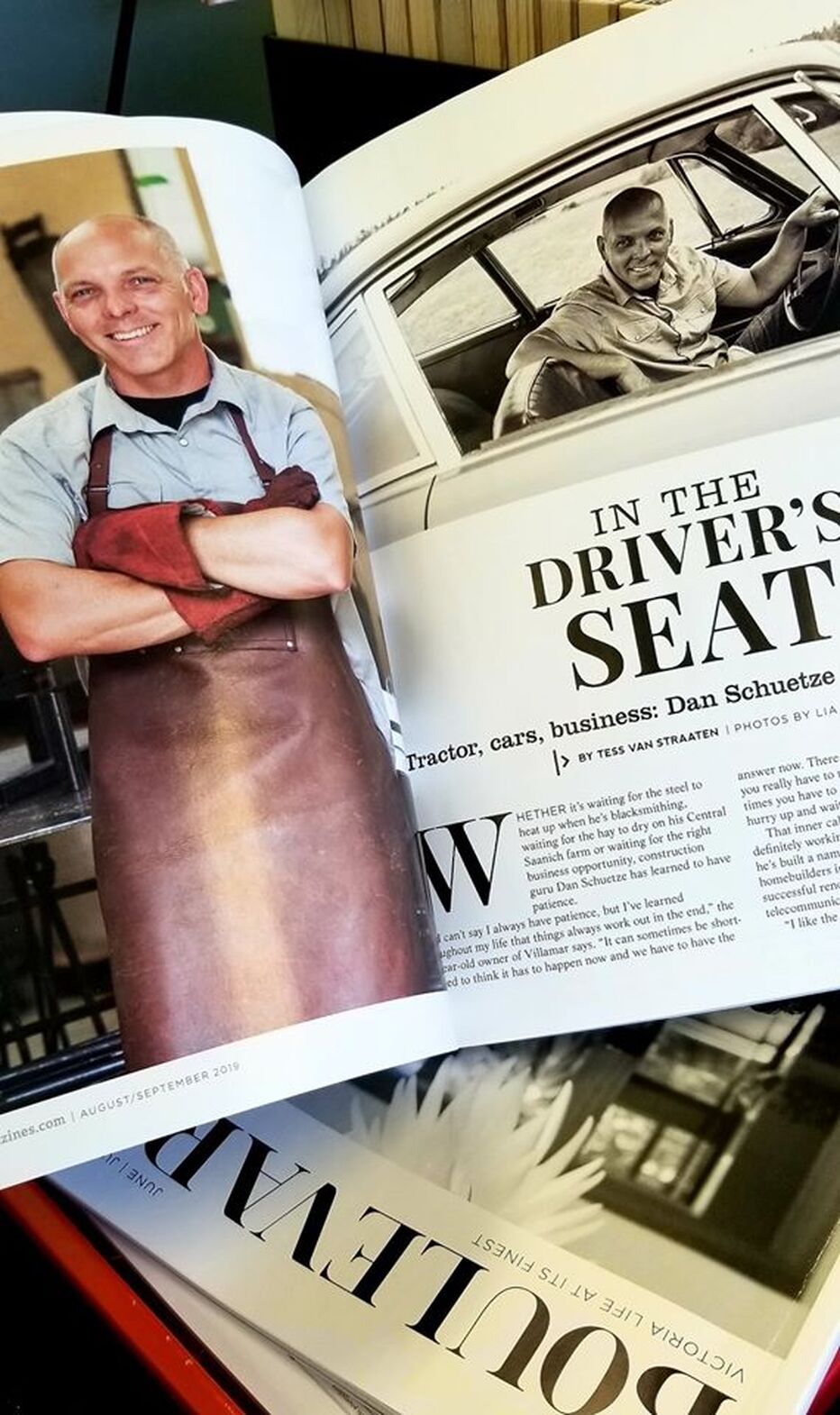 Boulevard Magazine features Villamar's Dan Schuetze "In the Driver's Seat' in their latest issue.
Below are some highlights from the article. You can read the full article online.
Whether it's waiting for the steel to heat up when he's blacksmithing, waiting for the hay to dry on his Central Saanich farm or waiting for the right business opportunity, construction guru Dan Schuetze has learned to have patience.

"I can't say I always have patience, but I've learned throughout my life that things always work out in the end," the 43-year-old owner of Villamar says. "It can sometimes be short-sighted to think it has to happen now and we have to have the answer now. There are times you really have to work hard and you really have to make something happen. But there are other times you have to sit back and be at peace. You do just have to hurry up and wait sometimes."

That inner calm, coupled with a strong work ethic, is definitely working for Dan. Since starting Villamar in 2006, he's built a name for himself as one of the top high-end custom homebuilders in Greater Victoria in addition to running successful renovation, commercial construction, design and telecommunication technology arms of the business.

For Dan, who got into blacksmithing about a year ago, there's also something about forging metal with his own hands and creating something out of nothing.

"It's rewarding to make something you can actually use," says Dan, who is planning to make a set of kitchen knives for his house.

Dan's other passion is cars — he's owned hundreds over the years and he bought his first vehicle before he could even drive.

As Dan continues to drive Villamar forward into bigger and better things, one piece of advice really sticks out.

"The biggest shift for me has been from thinking what can I get from someone to what can I give?" he explains. "If you do something that only gives you something back, it's a one-sided relationship and it won't work. Being able to add value to others is the key."
The complete article is available for reading over at Boulevard Magazine.